Welcome to the website of the Grace Covenant Church Of God. Our congregation is made up of a group of
people just like you who gather together to grow in a relationship with Jesus Christ.
Our mission here is to reach a city, county, country, and world with the love of Jesus. We are located in the
heart of New Ellenton, South Carolina.

Our church holds weekly services on Sunday and Wednesday and we would love to have you come visit and make us, your new church home. Feel free to visit our links to see information about our service times
and our staff. God bless!

For questions or information concerning Grace Covenant you may call 803-652-2103.
Office hours are 9am-2pm Monday-Friday... closed all day Wednesday

"DO YOU BELIEVE…?"
Mark 9:23 (KJV)
23 Jesus said unto him, If thou canst believe, all things are possible to him that believeth.

C.S. Lewis, the Christian philosopher said, "Faith is holding on to something your reason has accepted in spite of your changing moods."

Jesus was saying to this man, "If you will firmly trust what you ardently believe, and hope for, then all things are possible to you."

Have you ever faced an impossible situation? You tried everything you knew, but nothing worked. You exhausted your resources, to no avail. It seemed your problem was bigger than any resource you could find.

That's how the man who brought his son to Jesus felt. The boy was demonized. Having seizures. He would fall into water and fire, endangering his life.

"If you can do anything—please help us!" he said to Jesus. (Mk 9:22) What a cry of desperation!

Obviously, he had heard the word about Jesus—stories of the sick being healed, making lame people walk, feeding a crowd with a boy's little lunch, driving demons out with just a word.

But he was at his wit's end! He was down to his last hope. And Jesus was that last hope.

"Wit's end is where faith begins!" Where man's thoughts can't take him, where his resources can't help him—his faith can reach into the infinite storehouse of God!!

When you've scraped the bottom of your barrel of wisdom, intelligence and reason—prove your FAITH by praying into the endless supply of God's power!!!

You'll find it always, everlastingly, more than enough!!!



"Gather the fuel. Stir the embers. Fan the flame!!".
Pastor Foster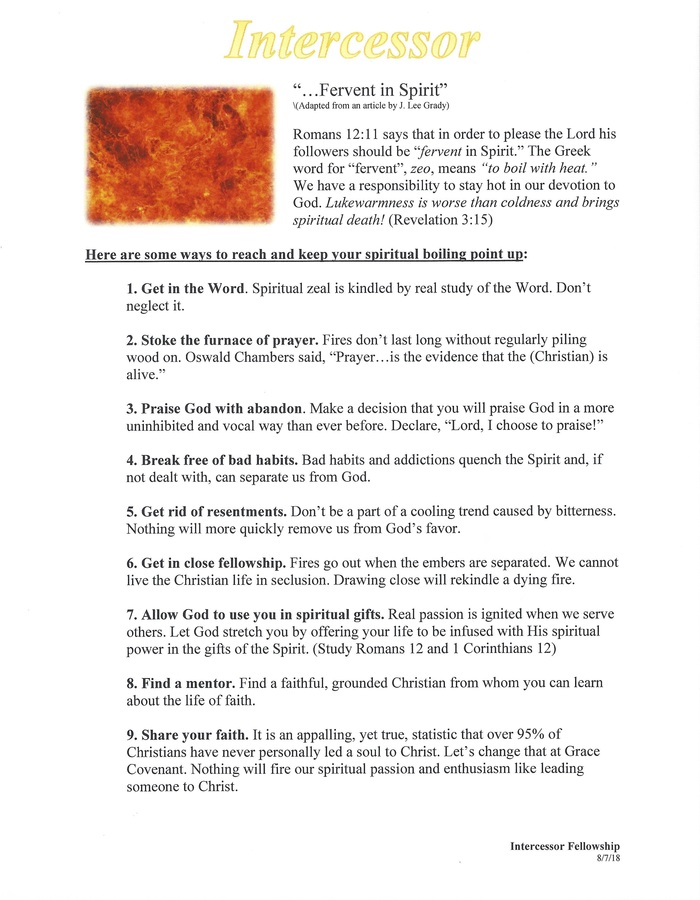 Grace Covenant Church of God, New Ellenton, SC
Promote Your Page Too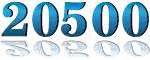 Yummy Tracker