Welcome to the website of the Grace Covenant Church Of God. Our congregation is made up of a group of
people just like you who gather together to grow in a relationship with Jesus Christ.
Our mission here is to reach a city, county, country, and world with the love of Jesus. We are located in the
heart of New Ellenton, South Carolina.

Our church holds weekly services on Sunday and Wednesday and we would love to have you come visit and make us, your new church home. Feel free to visit our links to see information about our service times
and our staff. God bless!

For questions or information concerning Grace Covenant you may call 803-652-2103.
Office hours are 9am-2pm Monday-Friday... closed all day Wednesday

"GOD IS STILL WORKING!! "
Jeremiah 18:1-6

God is at work …in this world…in His Church, and…in YOU and ME!
Sometimes we're tempted to…Doubt it…Question it, and…Debate it.
WARS break out and we wonder—Where is the Lord?
Terrorists strike and we wonder—Where is the Lord?
Discord fills our nation and we wonder—Where is the Lord?
A child is murdered, by his own parent, and we wonder—Where is the Lord?
Systems crash, Security disappears, Society reels and we wonder—Where is God?
Leaders betray us, our family forsakes us, the government ignores us, and HOPE wanes, and we
wonder—Where is God?

MAY I SAY TO YOU…
If War rages,
Bombs blow-up,
Terrorists attack, and,
Discord and hatred overflow at every turn…GOD IS STILL WORKING!!

Though the horror of murder and mayhem fills our streets, society crumbles and worldly security is
lost… GOD IS STILL WORKING!

When Leaders act like Loonies,
Families fracture, Government becomes insensitive,
and, Many lose HOPE AND HEART…GOD IS STILL WORKING!

He is NOT absent, unconcerned or incapable of understanding our hearts.
He knows our hearts better than we know them ourselves!

HE'S WORKING ON BEHALF OF HIS PEOPLE AND HE IS WORKING ALL THINGS FOR OUR
GOOD!!!!!!! (Romans 8:28)

WHERE IS GOD? God is where He's always been—ON THE THRONE and He is Working in His World!
Let us work WITH HIM!!


"Gather the fuel. Stir the embers. Fan the flame!!".
Pastor Foster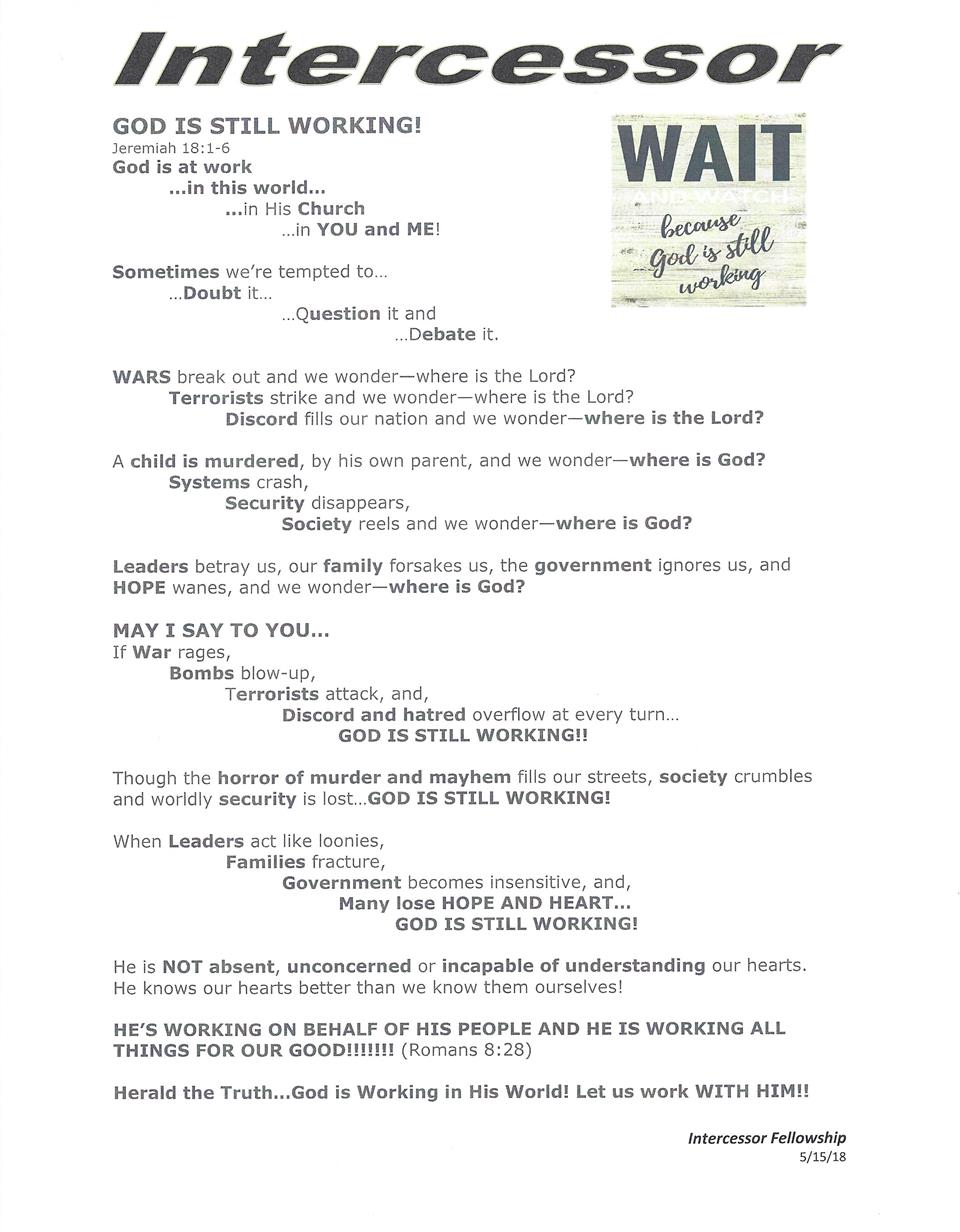 Grace Covenant Church of God, New Ellenton, SC
Promote Your Page Too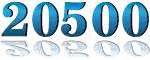 Yummy Tracker